art-a-whirl. I've never been. and didn't know what to expect....
nemeaa (northeast minneapolis arts association) puts it on every year. one giant party. like the state fair, but for art. this year just so happens to be the 20th go-round:
http://nemaa.org/art-a-whirl
some of their statistics are mind-blowing:
over 600 participating artists in more than 20 mediums
view artwork within more than 50 locations throughout northeast
"over the last 20 years, it has become the largest open studio tour in the country"
wow. easy to see why one could go venture out for more than one full day. art, food trucks, beer...
so many breweries in the area...
speaking of breweries, my friends at Able Seedhouse + Brewery were kind enough to invite me to participate. we've met a few times in hopes of collaborating on furniture and fixtures for their new space, and I was lucky enough to have them ask me to occupy a corner of their now currently, raw, industrial all-concrete space to show off some work for art-a-whirl. the ideal backdrop for my furniture.
so the ramp up began.
timing was right. everything just sort of started coming together. I had new pieces in mind that I wanted to have ready for art-a-whirl. at the same time I had been in touch with a new brand marketing and development firm in minneapolis with an eye and general aesthetic I've been admiring for months. it could help take me to the next level. so as I was prepping for two new end tables at the shop, they came out and snapped some pictures, help update and admin the facebook profile and gear up for the event. they started taking beautiful pictures immediately...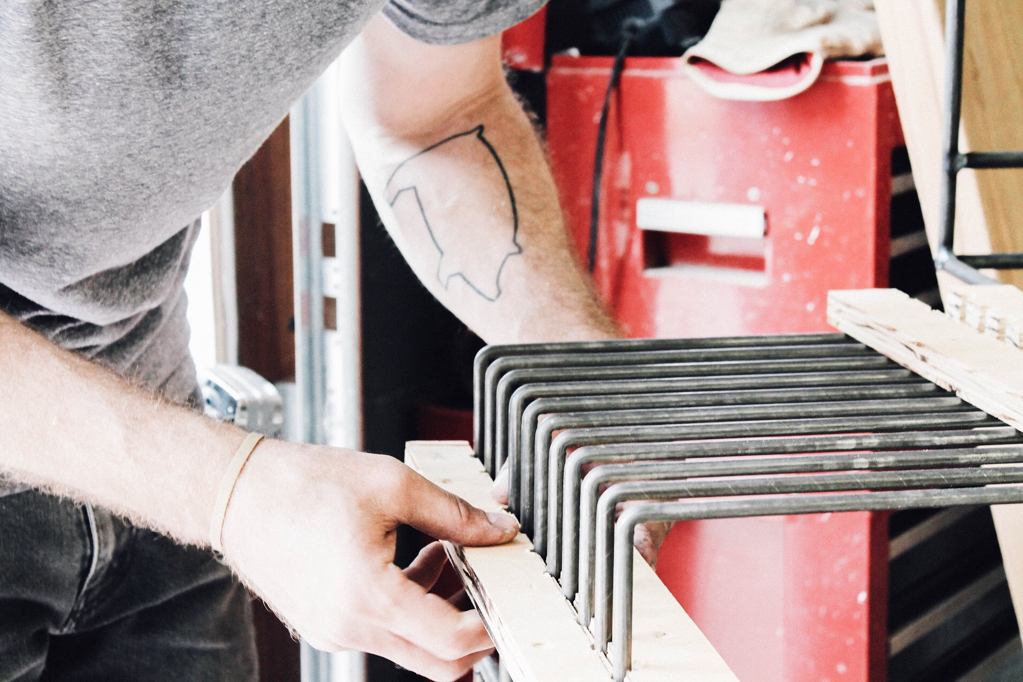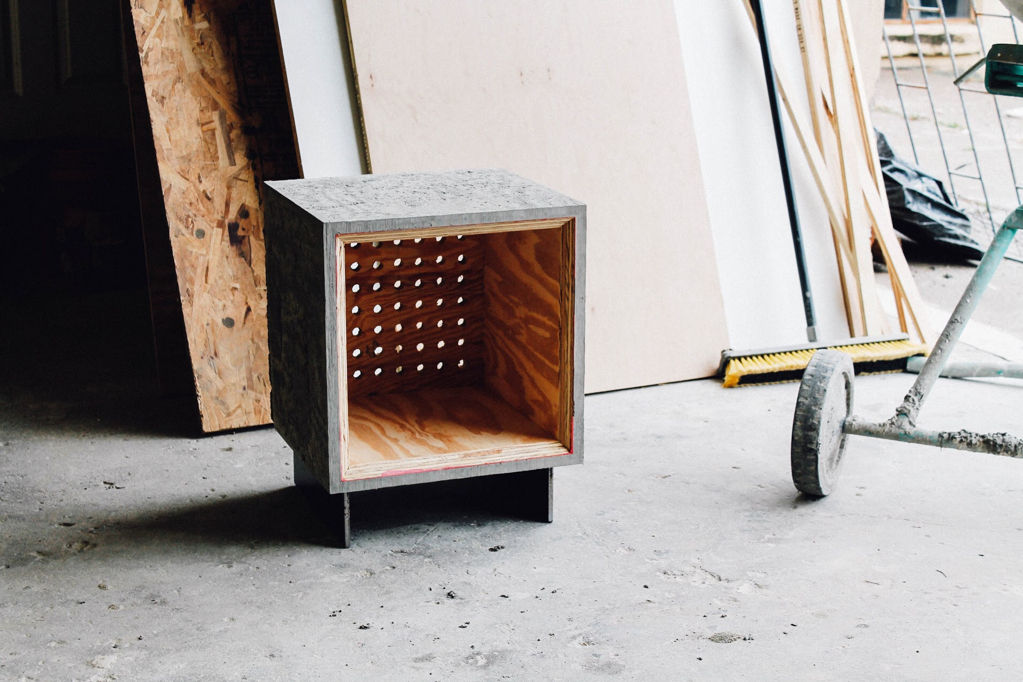 turn out at Able was fantastic. I've never talked so much in my life. I was getting sick of hearing the sound of my own voice.. but it was good. very fun. taking almost all day friday to get all pieces there wasn't so much, and neither was the clean up afterward... I need a lighter medium... but I'd do it all over again in a heartbeat. playing in the space was fun, never a dull moment. I set up a makeshift photo backdrop with some fir plywood in hopes of moving pieces around and snapping some good pics for later use. if anything it would keep me busy... but foot traffic was more than I had anticipated so most of my time was filled with talking it up with fair-goers. as I worked the people, Josef was able to work some more amazing shots..
including a few of my brand new tables, finished just in time for the event. literally putting the finishing touches on them friday evening after things had already kicked off. but they turned out